Aged 2-3
The Pre-K English Class
The Pre-K English Class, which is taught by Native English Tutors, is specially designed for children aged 2 to 3. Children are introduced to the world of letters, sounds and words, as well as simple English phrases and sentences. The programme alternates between alphabet learning and theme learning, with each lesson using guided songs, stories, games and creative artwork to help develop listening and communication skills. Structured lessons are aimed at arousing interest and building confidence in young learners, as they allow children to explore the themes naturally in a comfortable environment. (A snack will be provided on alternating weeks.)
Pre-K Putonghua Class
The Pre-K Putonghua Class, which is taught by Native Putonghua Tutors, is specially designed for children aged 2 to 3. In the course, children learn Putonghua in a fun and interactive way, following a well structured theme-based programme that focuses on listening and communication. The program uses songs, activities, stories, toys, games, and arts & crafts to help build children's confidence and arouse interest in Putonghua learning. (A snack time will be provided in alternate week.)
| | |
| --- | --- |
| | |
Pre-K English & Putonghua Class
The Centre also provides Pre-K English & Putonghua as combined classes one to three days per week, with two hours of class each day. The course content is the same as described in the course descriptions above, however a snack time is provided (conducted in English or Putonghua) between the class change. Snack food includes fresh fruit, biscuits, bread, dried fruits and nuts, and special snacks during holidays. Alternatively, parents may also choose to prepare their own snack to bring to class.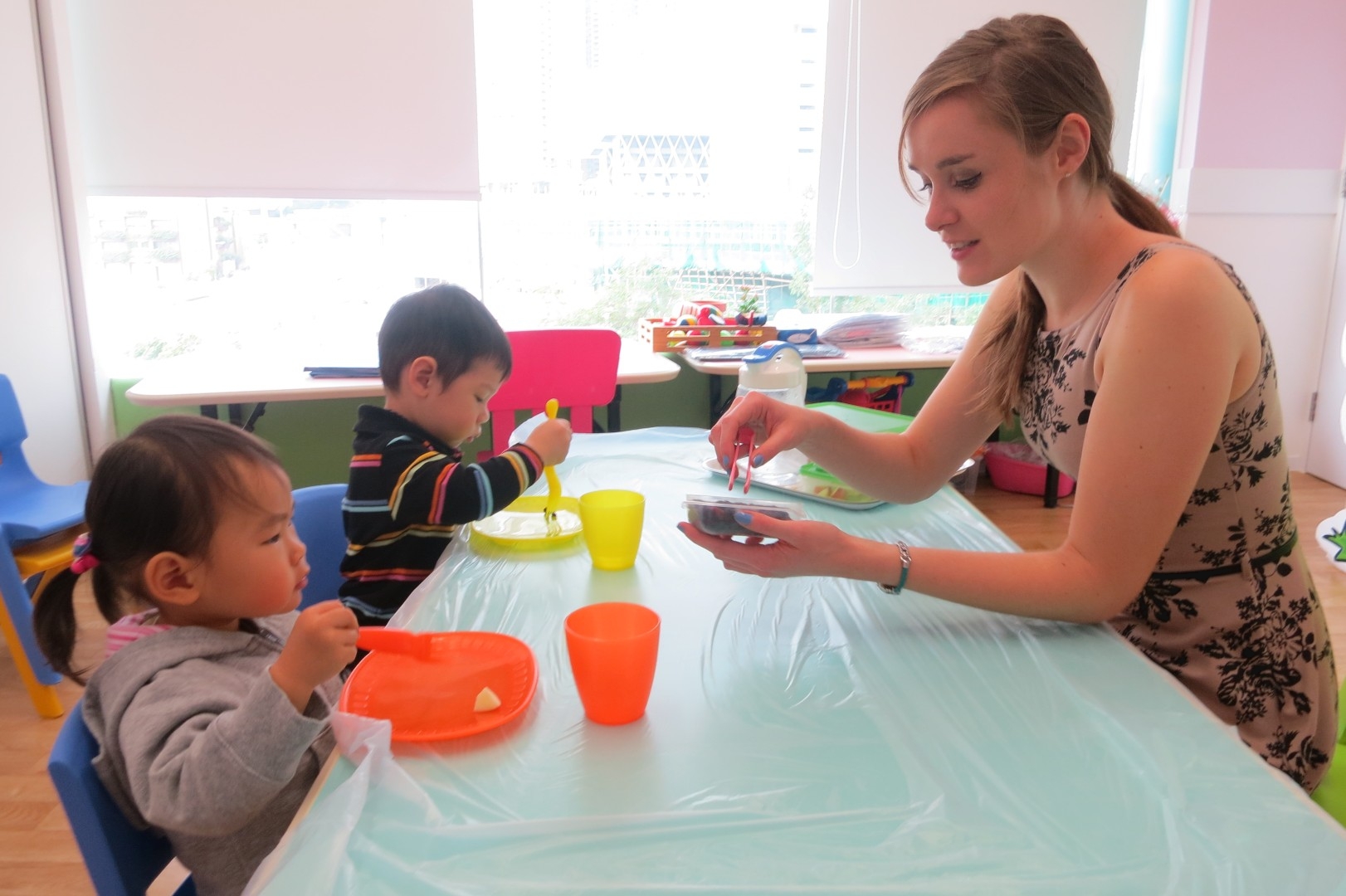 Class

Age

Max. Class Size

*English

#Putonghua

ENG & PTH

* Rabbit

24 – 30 months

6

HK$ 320

HK$250

HK$570

(2 hrs)

# Panda

30 – 36 months

Can choose 1 - 3 classes per week. Enjoy more discount for enrolling 2-hour Eng & PTH program.

2-hour Eng & PTH

Classes Discount

1 day - 15% off

2 days - 30% off

Average price per lesson

$485/lesson/2 hrs

$399/lesson/2hrs
- Paid monthly.
- Please bring a wet towel in a box to the class.
* Each child can be accompanied by an adult for the Rabbit Group.
# Each child should be unaccompanied for the Panda Group.
- Discount cannot be used together with other offers.