Little Cosmos® Language and Art Centre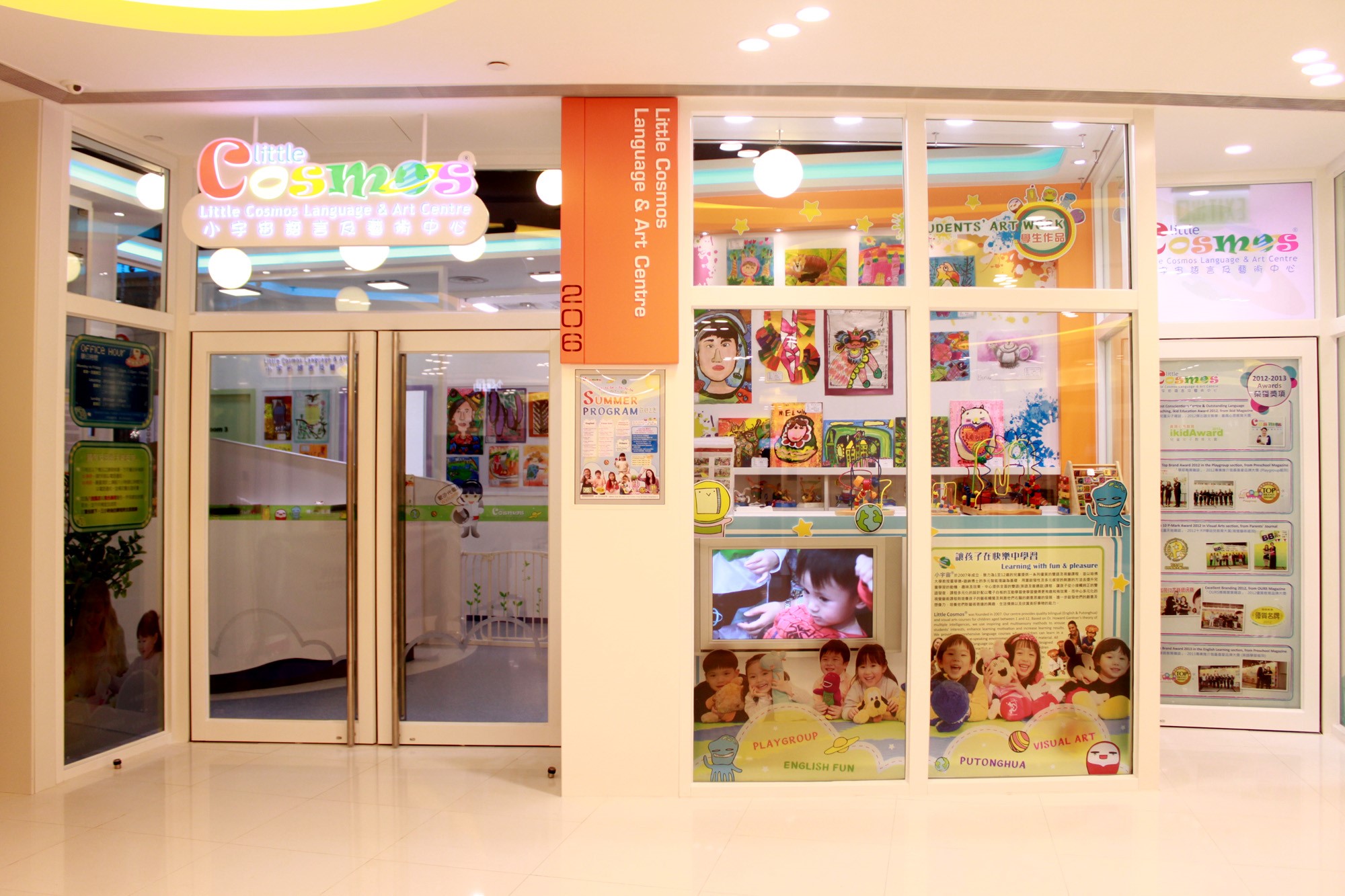 Allowing Children to Learn with enjoyment - Unlocking Potential and Developing the Little Cosmos Within
Little Cosmos®, located in Tseung Kwan O, was founded in 2007. Our centre provides quality bilingual and visual arts courses for children aged 1-12. Based on Dr. Howard Gardner's theory on multi-intelligence, we nurture and unlock the many facets of intelligence within each child with inspiring methods that stimulate several senses simultaneously. To achieve this, our centre emphasizes on activities stimulating different senses in our curriculum design, so that children will find higher motivation to learn in an interesting curriculum, enhancing learning results.
Highly recommended in the field and trusted by parents
With perpetually reviewed and improved curricula and professionally celebrated teachers, Little Cosmos® has gained the recognition and adoration of parents in five years - all because of our superior course substance, teaching props and teaching team on top of the comfortable learning environment and interesting courses. Our flagship course "Playgroup" has been recommended in 2012 by Preschool Magazine as the "Top Brand Award". Our visual arts courses have won the "Top 10 P-Mark Educational Institution Award" by Parents' Journal Magazine in the same year and that the centre has awarded with the "Excellent Branding" by OURS Magazine.
Quality Language Courses and Custom Made Teaching Props
Most language courses offered by Little Cosmos® are written by our team of experienced local and expatriate teachers, tailor-made for local children based on the principles of happy learning and activity-oriented teaching. Courses for young children are designed to be activity-oriented, with a variety of activities such as music and art crafts in every lesson. To ensure consistency, all our lessons are planned in detail with specific teaching instructions. To optimize effectiveness and interest in lessons, we have also created our own course material and teaching props such as:
 

Specially designed teaching props such as

vocabulary cards

matching game cards to go with large word-matching boards

lyric boards

weather, time and date boards

theme-based and colourful worksheets with stickers
Consistently Superior Teachers Guaranteeing Course Quality
At Little Cosmos®, over 95% of our teachers are employed full-time, all of whom being native speakers of the target language. Instructors of English come from the United Kingdom, Canada and the United States while those teaching Putonghua are from Mainland China. Our visual arts tutors are experienced and professional local teachers. All our teachers have relevant degrees and or diplomas as well as teaching experience in their given fields.
Thoughtful service - no ordinary learning experience

Following children's progress and regular assessments


To keep parents up-to-date with their children's linguistic progress, our tutors write comments and feedback in their handbooks. Parents can also communicate with tutors through handbooks or directly make appointments with them. Our centre also makes detailed assessments for every child once every six months to allow parents to understand their child's academic progress.
Festival performances to boost children's confidence
Encourage reading - starting from a tender age
 

Our Reading Corner has many books in both Chinese and English, that children may borrow freely, which encourages children to read. We purchase books of new topics and titles every year to broaden children's horizons. It is hoped that through reading extensively, children will gain lifelong love of reading! Our centre currently has 800 titles exclusively for our students to borrow, as well as parent-child magazines and newsletter for parents to read. Annually, 1000 borrowing records are made in our Reading Corner, which is most encouraging!



Bi-monthly bulletins and photos for downloading

Every other month, parents can find our bulletins online, where they can read about recent happenings and snapshots of our classes, as well as work created by our students. Parents can also be kept updated of the centre's developments and the latest news. They can also view pictures of lessons and art work of their children in the photo albums.
Friendly staff who are always there for your children
Our staff are all amicable and children loving people. They are also there to take care of the younger children, those who are shy or scared, and to help them get used to a new learning environment. Our full-time amah is also there to help clean the centre and assist children in using the washrooms to ensure good hygiene. Thus children can learn with good health and safety.