At Little Cosmos®, teachers are all carefully screened and selected. They are all educated to University level with teaching experience and relevant teaching certificates (e.g. Holders of TEFL, TESOL and CELTA for teaching English language subject). We are proud of our diverse and hard-working team who care about children with patience. We have seven full-time professional teachers,; four Native English Teachers, one Native Putonghua Teacher, and two local Visual Arts teachers. We also have six support staff, including a full time graphic designer to ensure our teaching materials are of the highest quality. Staff are caring and professional, providing sufficient support where children can be carefully looked after before and after class to ensure health and safety.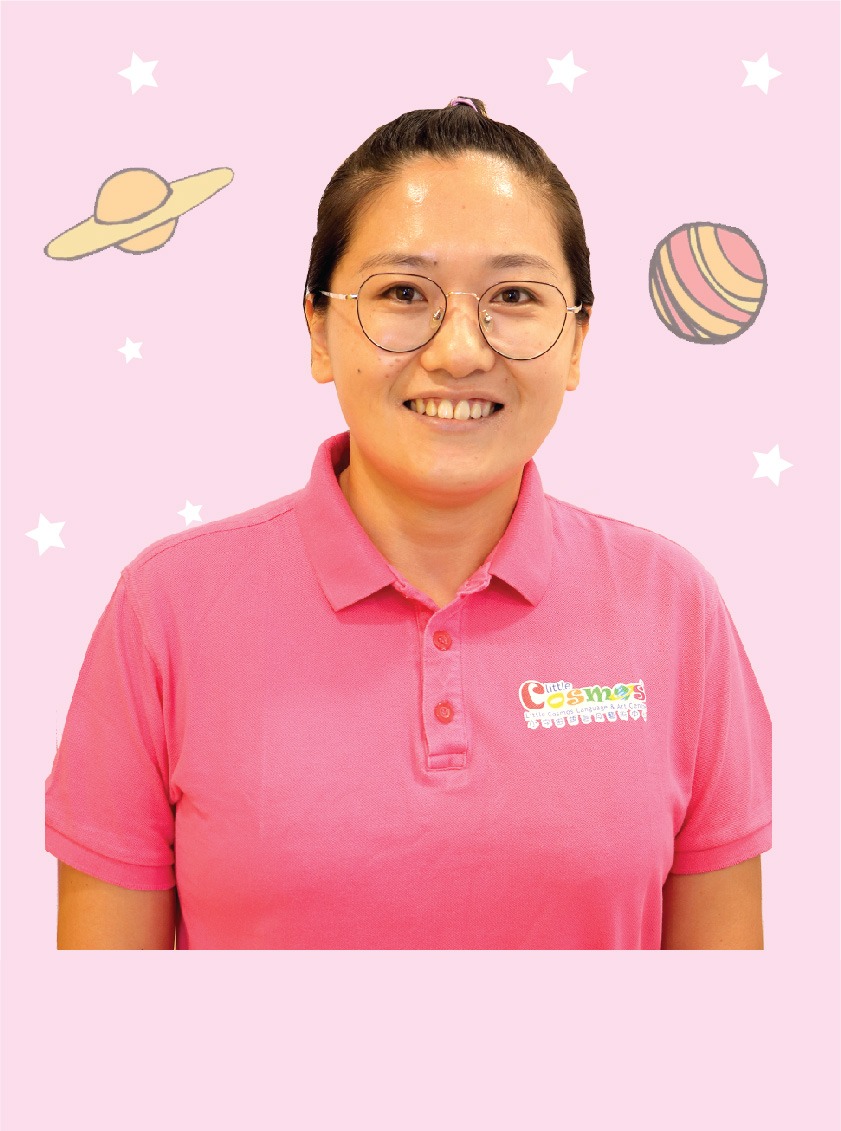 Putonghua Teacher
Miss Wang
Ms. Wang graduated from Harbin University of Technology and Heilongjiang Vocational and Technical College of Architecture. She has been engaging in education for years, and has obtained the "1st grade B level" in the Putonghua proficiency test. She has rich education experience. She loves children and educating them. She interacts with her students lively and interestingly. She hopes to teach with love and build her students' characteristic with heart.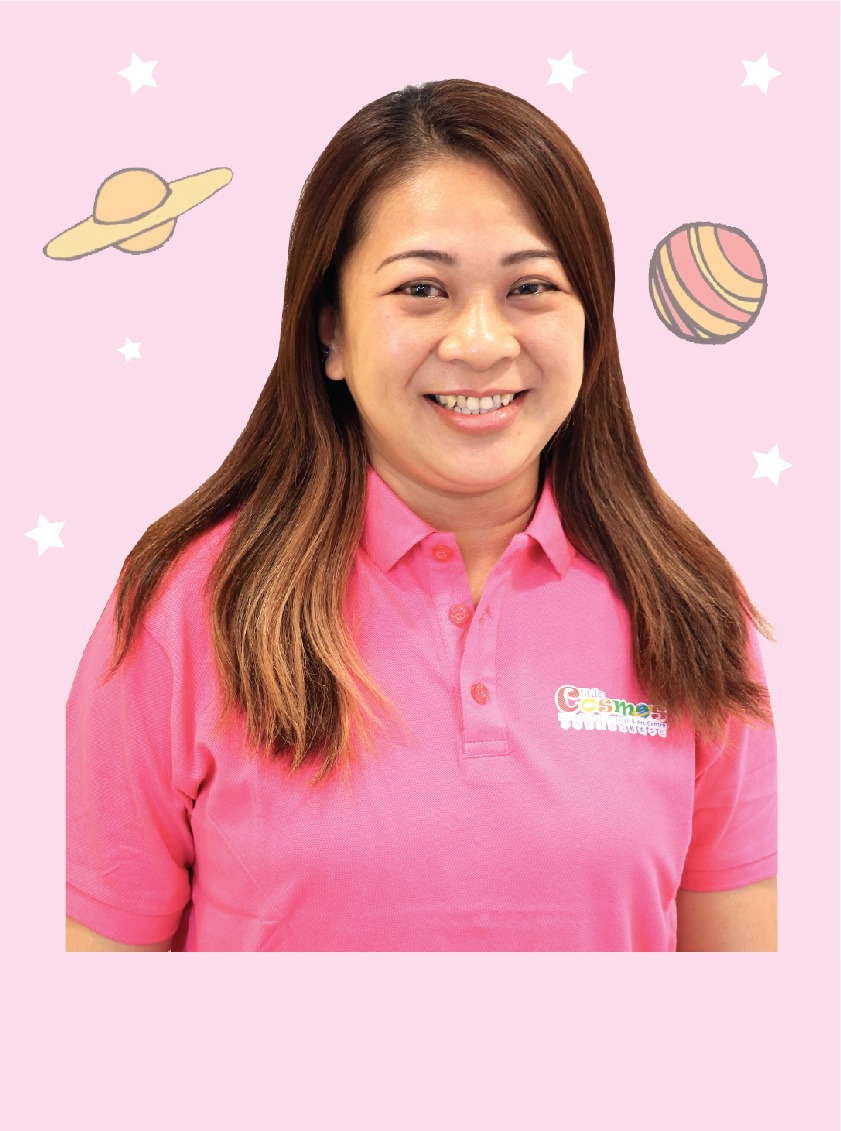 Visual Art Teacher
Miss Cherrie
A senior worker in art education. She has studied design and has served as a visual art teaching instructor for preschool, elementary school, junior high school and high school for more than ten years. Miss Cherrie is good at teaching the use of different art mediums, allowing children to create their own painting styles. I believe that through art, children can think from multiple perspectives and flexibly, also having the courage to express themselves.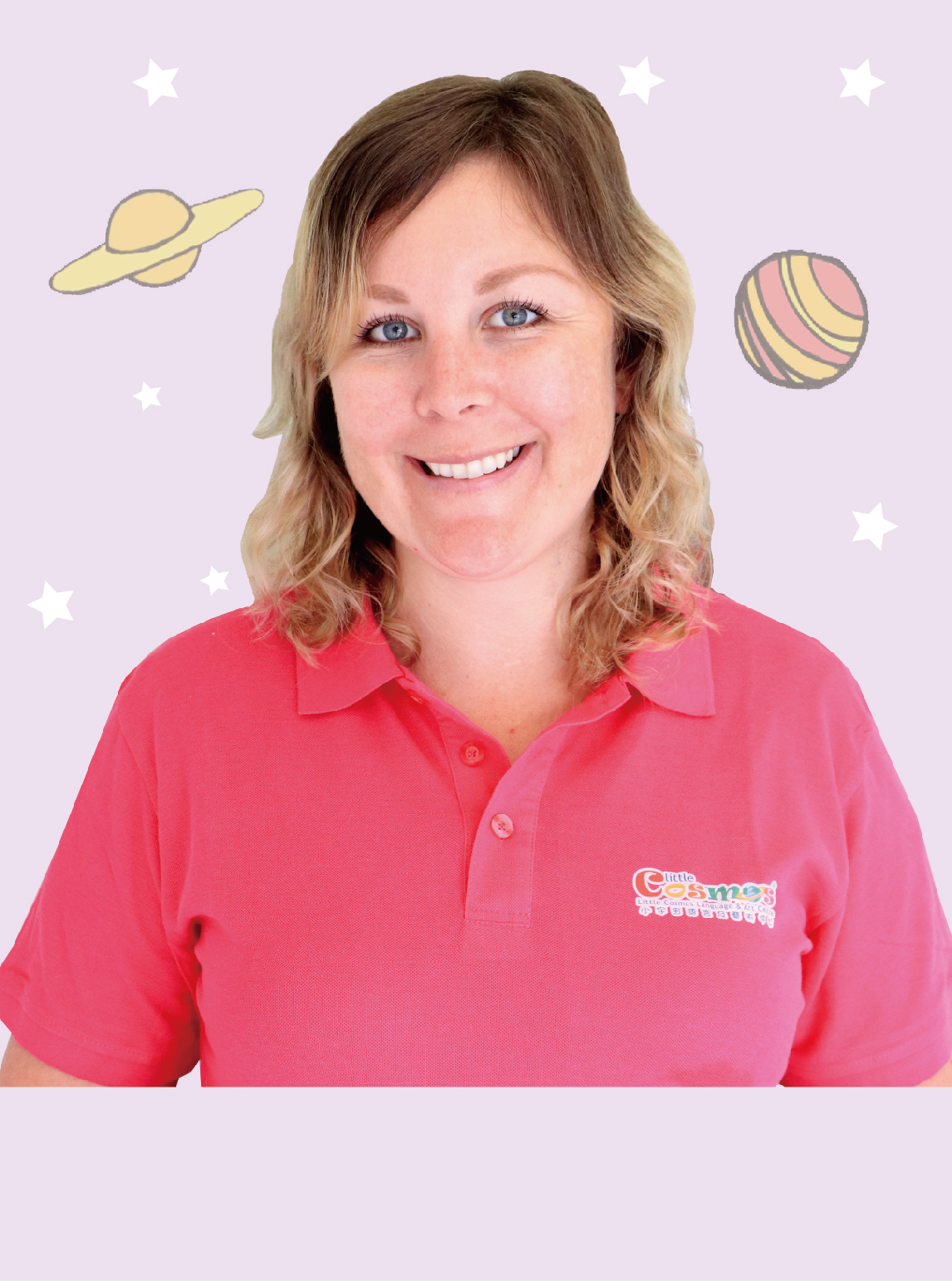 English Teacher
Miss Sarah
Miss Sarah is a native English speaking teacher from a small town called Gonubie, in South Africa. She has taught a variety of children over the past eight years,she is specialized in teaching learners with special educational needs,which requires dedication,a passion for education,and lots of patience. Furthermore, she is thrilled to have joined the Little Cosmos family where she has the opportunity to meet and teach such amazing children.