At Little Cosmos®, teachers are all carefully screened and selected. They are all educated to University level with teaching experience and relevant teaching certificates (e.g. Holders of TEFL, TESOL and CELTA for teaching English language subject). We are proud of our diverse and hard-working team who care about children with patience. We have seven full-time professional teachers,; four Native English Teachers, one Native Putonghua Teacher, and two local Visual Arts teachers. We also have six support staff, including a full time graphic designer to ensure our teaching materials are of the highest quality. Staff are caring and professional, providing sufficient support where children can be carefully looked after before and after class to ensure health and safety.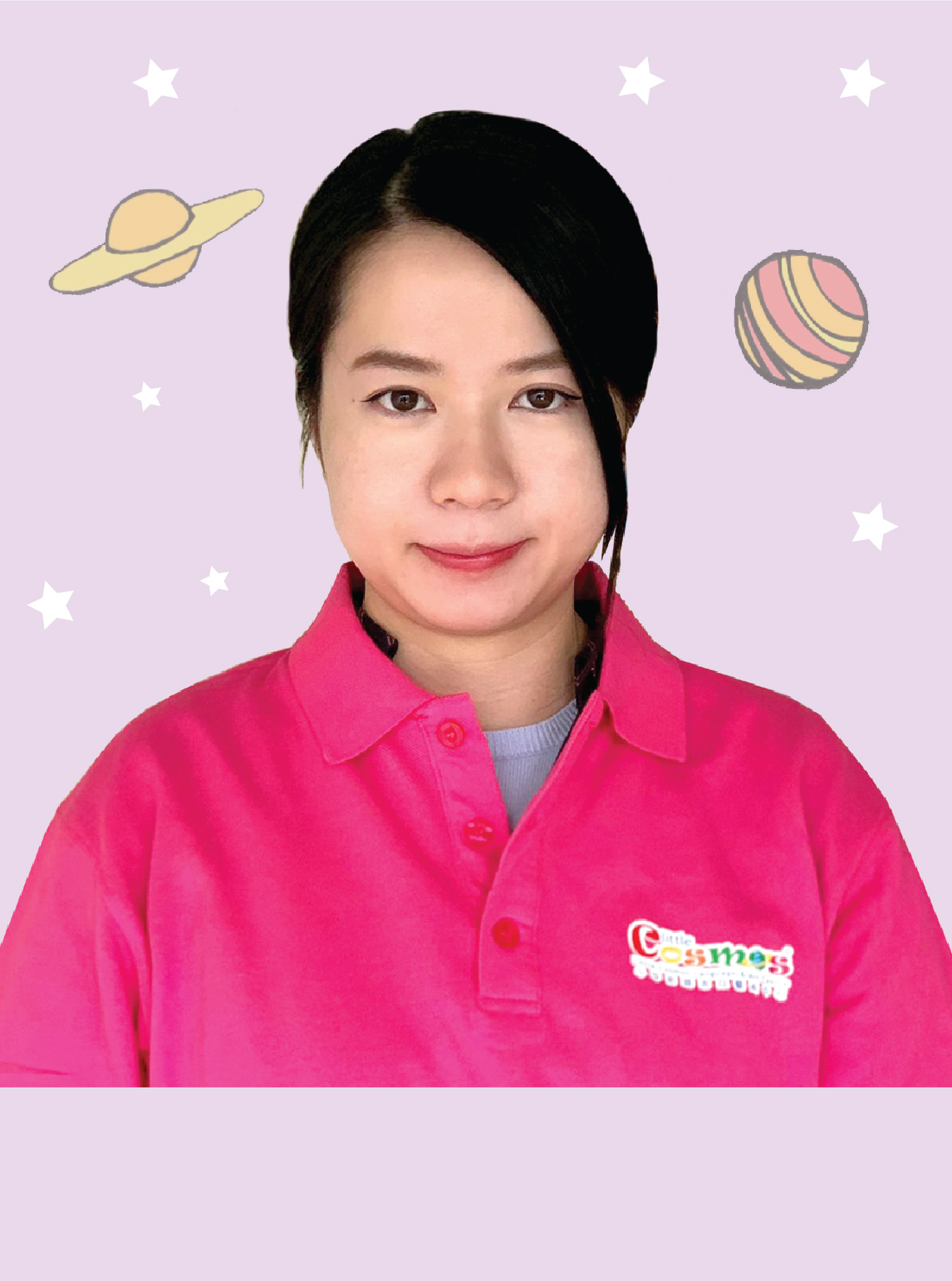 Visual Art Teacher
Miss Tracy Hon


Tracy graduated from the Hong Kong Academy of Arts, majoring in fine art, and has been engaged in art-related work since graduation. She has over ten years of experience in art scene props design and production and rich teaching experience. Tracy is also good at applying various paints and media in large-scale paintings and drawings as well as three-dimensional works.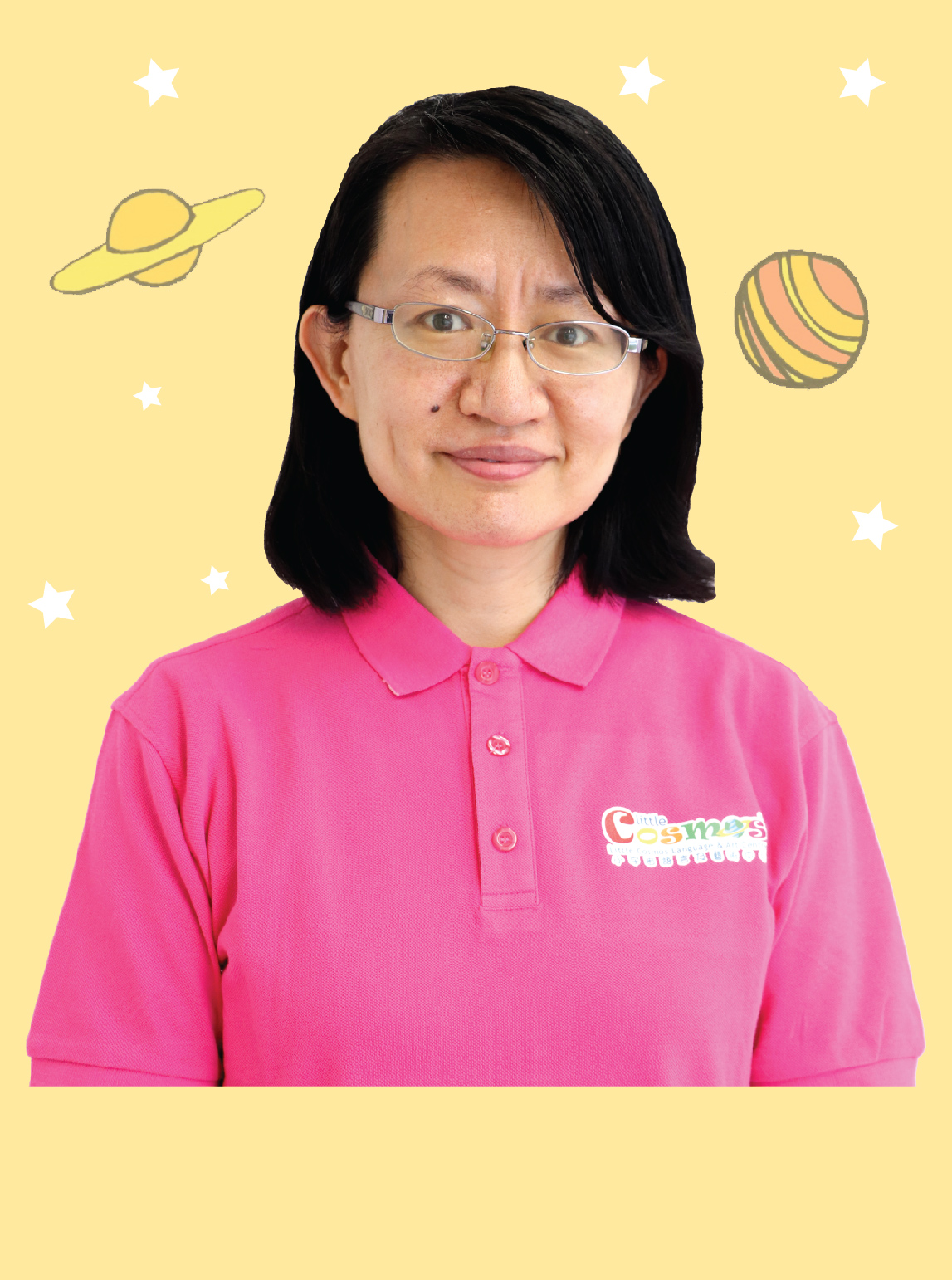 Putonghua Teacher
Miss Lu
Miss Lu is a native Putonghua speaker, she is a Master of Facualty of Education, Beijing Normal University.

She loves children a lot and is passionate about education.

Miss Lu has taught a variety of children over more than ten years.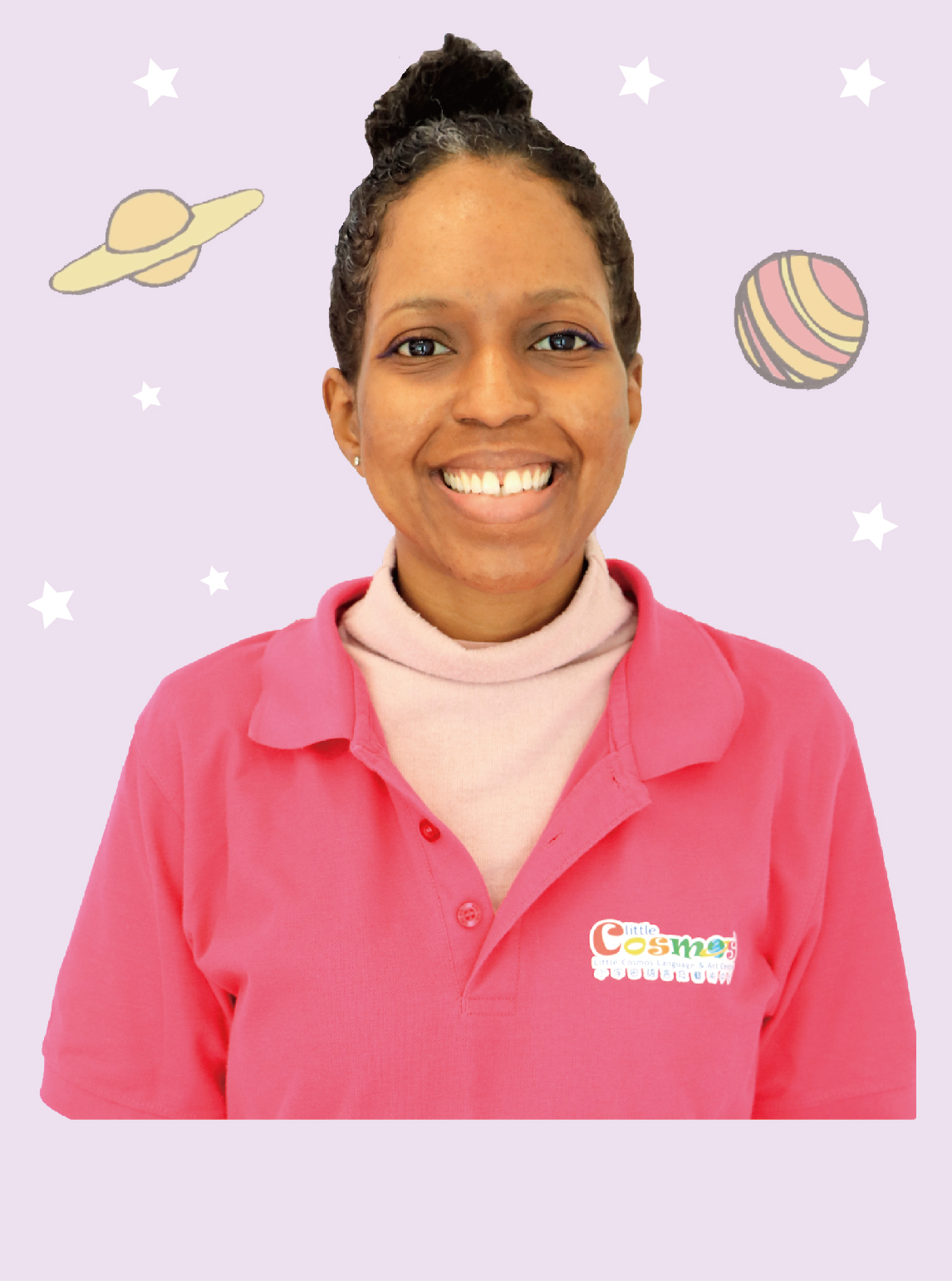 English Teacher
Miss Nikki
Miss Nikki is a native English speaker, and feels honored to join the Little Cosmos team. She has taught children of all ages back in the Caribbean and in Europe. Having been a student of French and Spanish herself, Miss Nikki has a first hand understanding of the ins and outs of language-learning. She loves meeting new people and discovering new cultures and foods! She's looking forward to learning with you all!!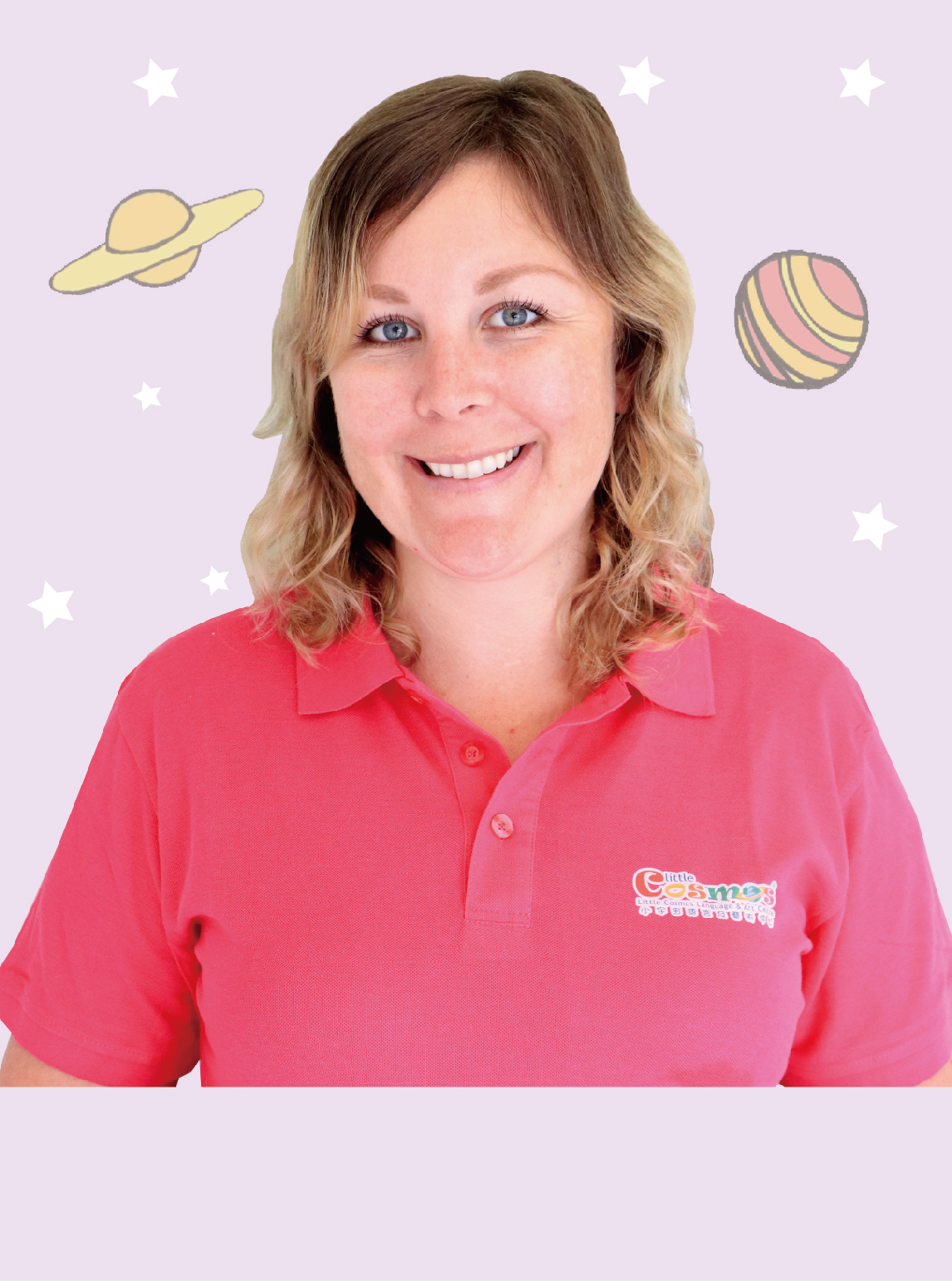 English Teacher
Miss Sarah
Miss Sarah is a native English speaking teacher from a small town called Gonubie, in South Africa. She has taught a variety of children over the past eight years,she is specialized in teaching learners with special educational needs,which requires dedication,a passion for education,and lots of patience. Furthermore, she is thrilled to have joined the Little Cosmos family where she has the opportunity to meet and teach such amazing children.