At Little Cosmsos®️, teachers are carefully selected. Teachers have to hold a university degree and relevant teaching certificates (those who teach English must have certificates such as TEFL/TESOL or CELTA). All language subjects are taught by native speaking tutors. Our teaching team has rich and solid teaching experiences. Teachers or tutors must receive on-the-job training and achieve a satisfactory level on class observation and before they can continue to teach.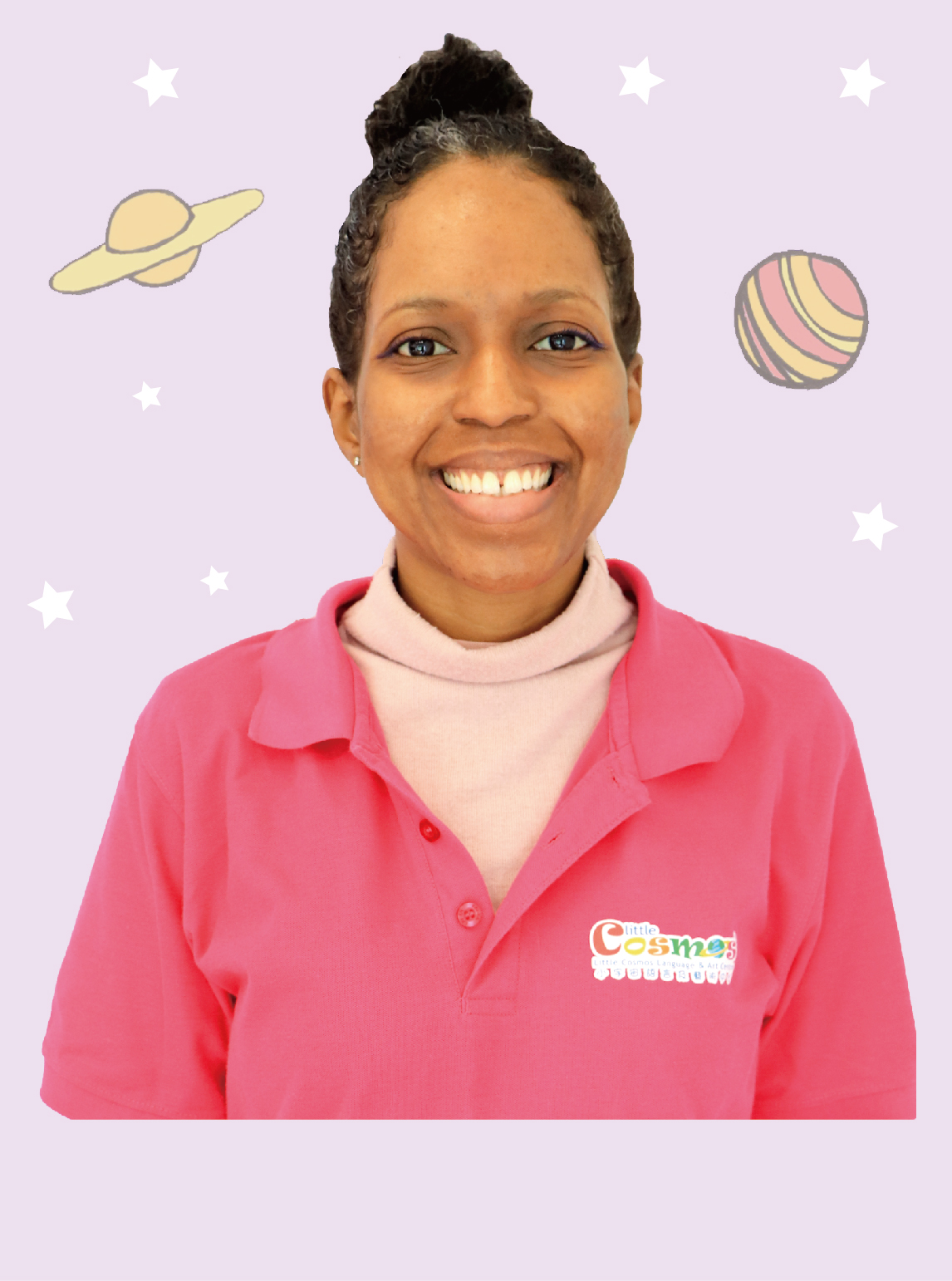 English Teacher
Miss Nikk
Miss Nikki is a native English speaker, and feels honored to join the Little Cosmos team. She actually flew all the way from the gorgeous twin islands of Trinidad & Tobago to meet you! Having been a student of French and Spanish herself, Miss Nikki has a firsthand understanding of the ins and outs of language-learning. She loves meeting new people and discovering new cultures – and foods! – and is looking forward to an exciting year of learning with you all!!
Visual Art Teacher
Miss Nataly@Kornhill Branch
Miss Nataly joined Little Cosmos in November 2023 as an art teacher. She has extensive experience in art education. Since she was young, she has had a deep passion for drawing and has actively participated in various art exhibitions after graduating. Miss Nataly's educational philosophy emphasizes teaching according to each student's abilities, valuing their individual uniqueness and talents.
Putonghua Teacher
Miss Xie@Kornhill Branch
Miss Xie is a native Mandarin speaker who has been living in Hong Kong for years. She holds a Mandarin proficiency test certificate issued by the State Language Commission. With nearly ten years of teaching experience, Miss Xie specializes in teaching Mandarin PinYin and conversation skills. In May 2019, she joined Little Cosmos as a Mandarin tutor. Miss Xie is adept at using storytelling, role-playing, poetry, and songs as teaching methods, guiding students to learn Mandarin in a relaxed and enjoyable atmosphere and allowing them to enjoy the learning process.
English/ Visual Art Teacher
Miss Frankie@Kornhill Branch
Miss Frankie joined Little Cosmos in December 2018. She is of Irish descent and English is her first language. Frankie graduated with distinction from Minerva Art Academy, The Netherlands where she completed her Bachelor degree. She has taught English at a kindergarten for two years and has great interest in child education. She is a patient and dedicated teacher who finds passion in nurturing the interest of children in language and Art.
English Teacher
Miss Izzy@Kornhill Branch
Ms. Izzy is a teacher of Eurasian descent who was raised by her British family. With nearly 5 years of experience in teaching, she continuously expands her expertise to provide the best education for her exceptional students. Ms. Izzy is deeply passionate about her role in guiding the next generation towards becoming outstanding individuals with strong skills and admirable personalities. She prioritizes creating a fun and comfortable learning environment for children, while also challenging them to unlock their full potential. In her leisure time, Ms. Izzy enjoys swimming, reading, and socializing with friends.